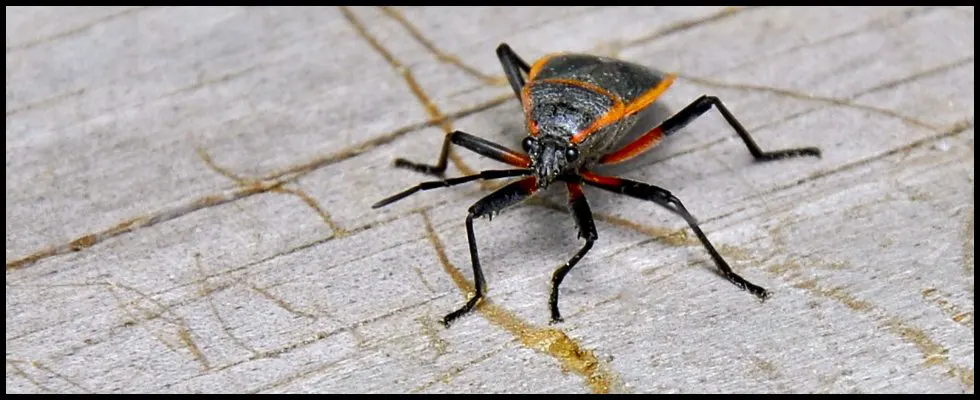 From carpet beetles to wood boring beetles, Guaranteed Pest Control can provide solutions to your infestation problem. Our experienced technicians will take care of both the exterior and interior of your property. We also offer proactive maintenance services on a monthly, quarterly, and annual basis using both non-chemical and chemical control mehtods.
Give us a call at 503-646-2119 to discuss your pest control needs today.
---
Carpet Beetle
Tiny, round beetles with larvae that grow up to 1/4-inch in length; the adults grow to 1/16-inch. While generally tan in color, they are covered by tiny black, brown, and white scales, and have numerous tufs of stiff hairs on the body.
We also work with wood boring beetles.
---
Boxelder Bug
Adult boxelder bugs are 1/2 inch long. They are brown-black in color with three red stripes on the thorax and red veins in the wings. They are some times referred to as beetles but are really "true bugs." The nymphs are smaller and are bright red.