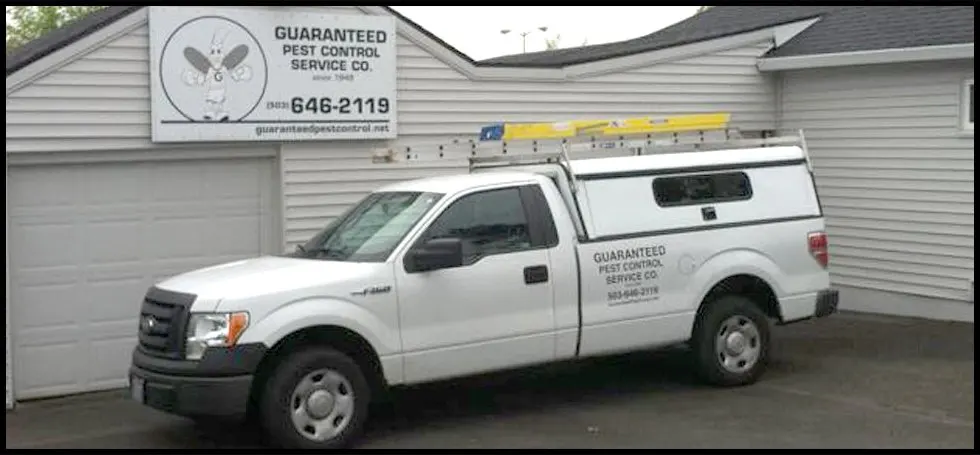 10% Discount For All New Customers!
Mailing Address
P.O. Box 1756
Beaverton, OR 97075
Are you a current client or curious visitor with a question? Feel free to contact us with questions via phone, email, or our online form below!
Business Hours
Mon - Fri: 8:00 am - 4:30 pm
Sat - Sun: Closed
Customer Testimonial
"I was in need of an exterminator recently due to a carpenter ant issue. I talked to my neighbor and she recommended Guaranteed Pest Control Service... and I am glad she did. Guaranteed Pest Control provided a professional service that worked, and they stood behind the services they provided.
Not only was my ant issue resolved, they stood behind the work they did. As part of the extermination process, they drill very small holes into the exterior of the house to spray an insecticide. During the drilling they unknowingly drilled in a plastic drain pipe, resulting in a very small leak. Although I did not notice the leak immediately, I called Guaranteed Pest Control Service when I did. While some contractors might hesitate in this kind of situation, Guaranteed Pest Control Service had someone come out immediately, access the leak and had a contractor make the necessary repairs.
In my book, that makes me a Guaranteed Pest Control Service customer for life... because of the quality and results of their extermination service and how they stood behind their work. If you are in need of an exterminator, contact Guaranteed Pest Control Service... you will not be disappointed."
- David L. | Portland, OR