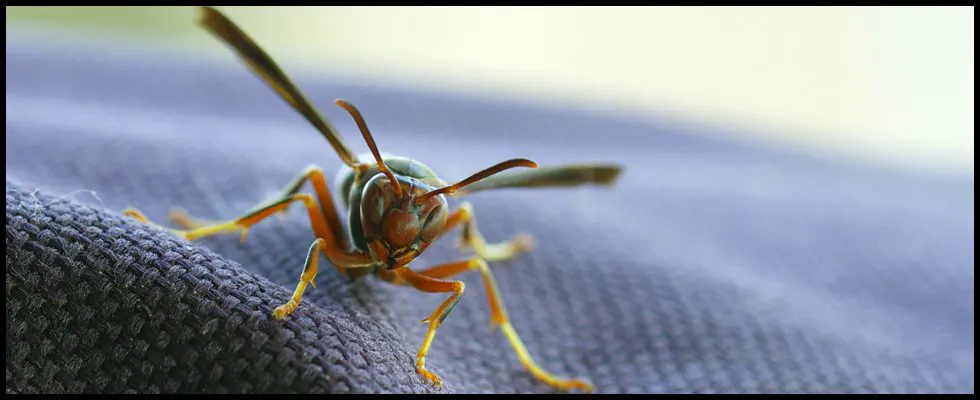 Removing bees, wasps, and hornets can be dangerous work so it's best to leave it to the professionals! At Guaranteed Pest Control, our technicians have the most experience in the indutrsy and will give you both exterior and interior solutions for your pest control issues.
We also offer proactive maintenance services on a monthly, quarterly, and annual basis using both non-chemical and chemical control mehtods to help prevent future infestations.
Give us a call at 503-646-2119 to discuss your pest control needs today.
---
Honey Bees
Honey Bees are nature's pollinators. Honey bees are important pollinators in nature and imperative to our food supply. However, we understand that their nests can be a nuisance. We're happy to discuss your options in getting honey beehives removed safely while protecting you and the bees!
---
Wasps
Size: about 3/4 - 11/4 inch in length. Color: Black with white markings on their heads and abdomens. These large wasps are often called bald faced hornets, because of their white markings. Yellow Jackets are also a common type of wasp.
---
Yellow Jacket
Adult workers are about 10-16mm long depending on the species. The queens are about 25% longer. Their abdomens are usually banded with yellow and black, several species are white and black. Two northern species are also marked with red. The worker abdominal color pattern is usually distinctive for each species but because it does vary, a series of specimens may be required for identification.